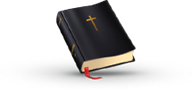 Index - read & listen to the Bible, plus reading plans
Three key subjects: Creation - Genesis, the life of Jesus - Matthew to John, the last days on planet earth - Revelation.
1. Create your own personal Bible reading plan at https://www.mybibleplans.com.
2. Click any link below to read and/or listen to a section of the Bible.